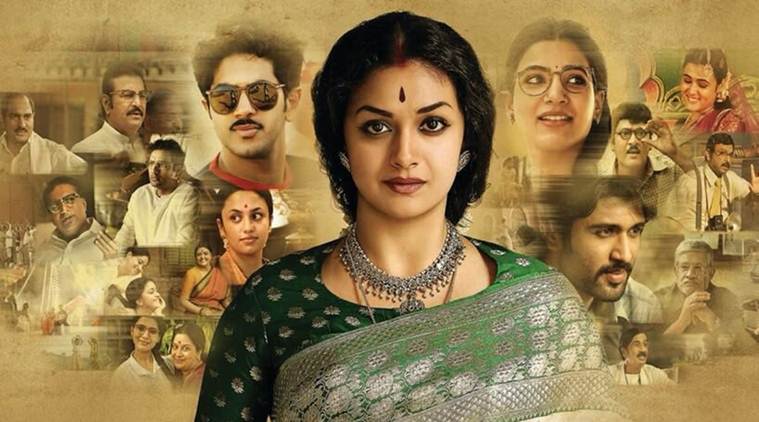 Director: Nag Ashwin
There is something that must be said about this film before talking about the performances, direction, cinematography, back ground score etc. While all the departments of the film have excelled in their own way, the conviction with which this film has been made is the highlight of all. Its not just that the crew have talked about their conviction at multiple occasions, while watching the movie it truly and fully can be perceived. The story of 'Savithri' itself is inspiring and the way this film has been made is yet another inspiring story in itself, which will be remembered as long as Savithri garu is remembered. Hats off to the entire cast and crew.
First and fore most, the direction department has excelled in a big way. Its difficult to believe the fact that this is Nag Ashwin's second film! Dulqar Salman and his own dubbing have suited the most for the film. Appreciable performance by him. Samantha and Vijay Devarakonda must be appreciated for the roles they have accepted and played. Krish, Prakash Raj, Rajendra Prasad, Bhanu Priya, Mohan Babu, and everyone who has played either a small or a big role will be proud about taking part about this film. I take pride in writing about this film and I can understand the pride that's felt by every person who has taken part in the movie, including the supporting staff.
'Mahanati' is not any other role which can be played by anyone! Its understandably not very easy to play the role of Savithri garu. Not just for the roles she has commendably played but also for all the emotions she underwent in her relatively short life span. Writing the script and dialogues for this movie is a challenge and the next and an equally challenging is to perform the title role. Kirthi Suresh has done an admirably fantastic job as 'Mahanati'. The way she has portrayed the lead role, not just by imitating Savithri garu but by acting in the spirit of the character, is going to stay in the memories of audience as long as Telugu cinema exists. Its a heart-winning performance; awards may or may not follow!
A must watch movie for every film-fan, not just for Telugu or Tamil people. History rarely repeats in its true sense. This movie's cast and crew have succeeded in repeating as well as creating history for the contemporary generation as well as for the generations to come!