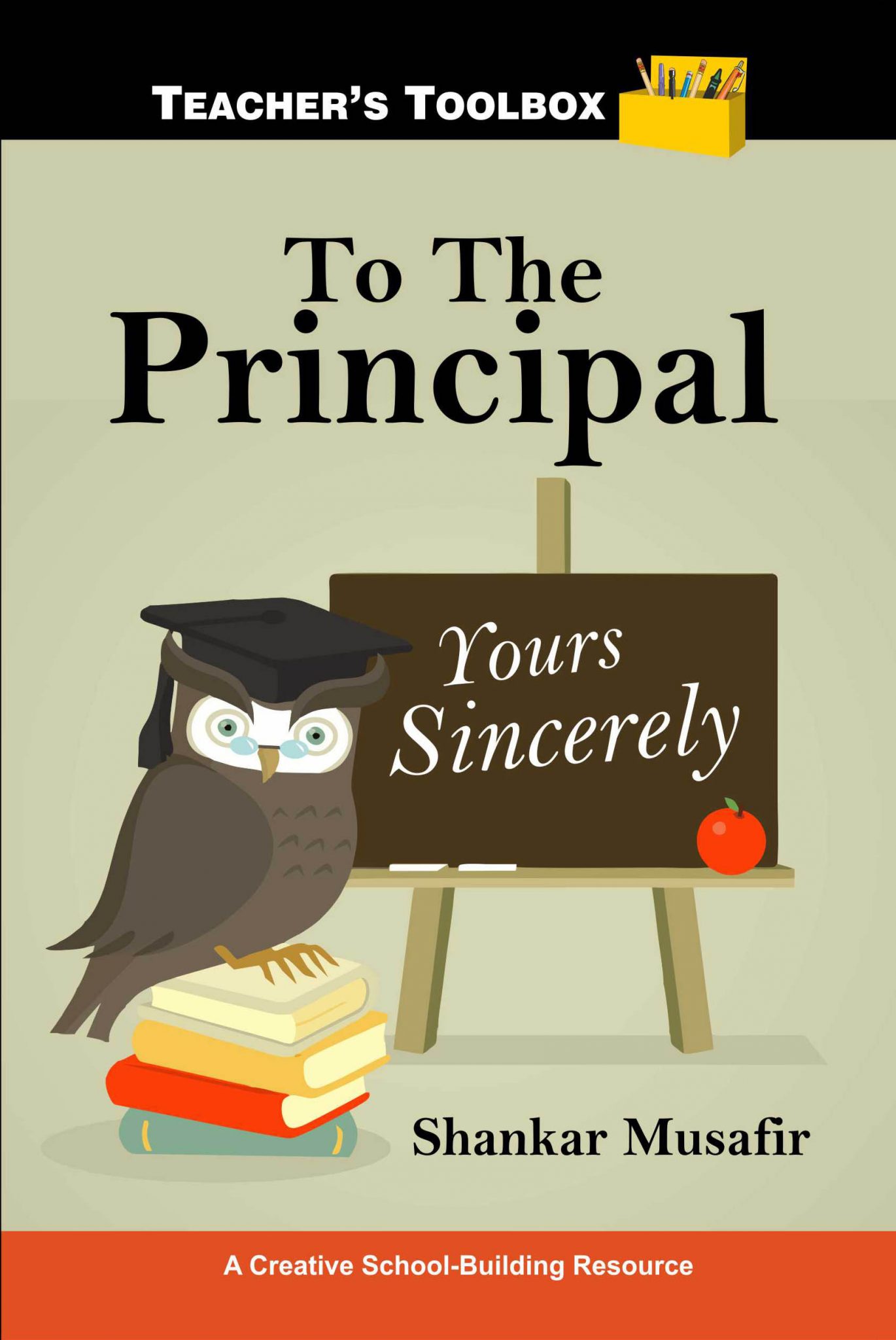 Author: Shankar Musafir
This is one of the simplest and the best books I've read so far related to the education domain. The book is more like an ideation box, which comes handy to all teachers time to time. Even though the title of the book directs to the principal, for understandable reasons, every teacher at their level can definitely implement some of the ideas given in this book. Hence collectively along with the principal the school can achieve a lot more and can educate the students in an overall manner apart from throwing just subject to their ears. Subjects are undoubtedly important but the all-round development of students will only help the students in playing various roles in their life in the times to come.
The book clearly explains various ideas that can be implemented as part of the curriculum as well as beyond it. I'm not repeating any of those here as reading the book will be the best thing to do to know those and hence start planning how to execute them. This book is more like a handbook for teachers to build the personalities and characters of their students. What's imbibed at early ages survives the longest times in people. Implementing some creative methods in schools will definitely help the generations to come. Letting the students generate ideas for themselves as well as for the school will also help in a big way. They can come up with the most useful ones as their perspective can be one of the best perspectives to consider and nurture. Old students writing back to their school teachers or principal about the creative methods that are implemented in the educational institutes they later studied in will also help a lot. That will help in widening the perspectives of the staff and hence it will help them in coming up with improved methods to suit the contemporary times, rather than sticking to the old books!
I would say this book is a good reference for all teachers. Best is to keep it handy and keep referring time to time. It also helps to note down the new ideas as soon as they come to mind, so that one does not forget the ideas. Sharing of the ideas among schools and teachers fraternity will also help wider student community.